Zytronic (Newcastle, UK) is a leading company in projected capacitive touch technology, specializing in highly durable and stable products, where its patented PCT™ and MPCT™ touch detection products provide precision and resistance within the reach of the end user.
With more than 40 years of lamination experience, it offers unique knowledge and processes within the field.
Single Touch (PCT) and Multi Touch (MPCT) options.
No MOQ, and NRE charge is only applied in colour printing designs.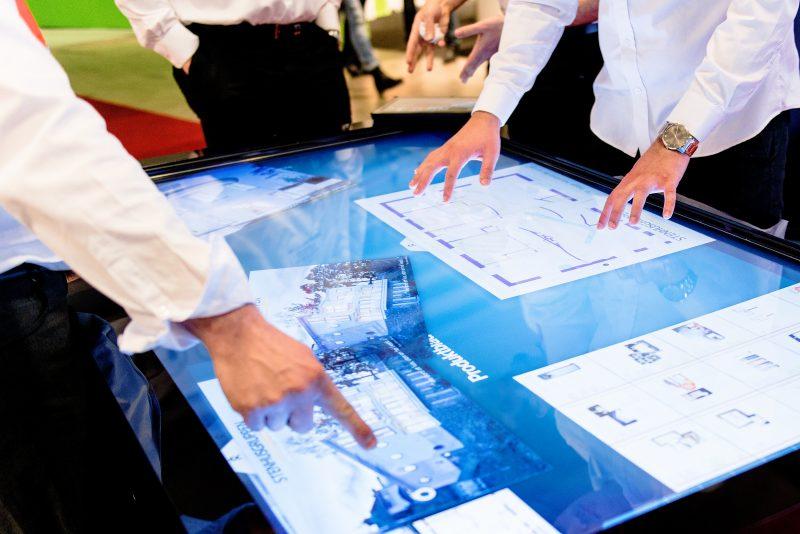 PCT™ and MPCT™ projected capacitive touch technology works by sensing minute frequency changes in an X-Y matrix of conductive traces. These microscopic traces are laminated to the rear of the sensor, and when a finger or conductive stylus approaches the surface of the screen, capacitive coupling occurs between the finger and the traces immediately beneath, disrupting the sensor's electromagnetic field and altering the frequency. The touch controller monitors the frequency in each trace and the touch position is calculated by determining which X and Y trace is closest to this peak change, which is then output to the host Operating System as a coordinate. This method is so sensitive that a touch can be detected through very thick glass overlays.
Unlike conventional capacitive, acoustic and optical touch sensors the active component of PCT™ and MPCT™ is embedded behind the front substrate, ensuring protection, long life, and stability.
Designed and manufactured in specific glass processing facilities, engineers create customized products tailored to the exact requirements of our customers.
PCT™ and MPCT™ touch sensors are available in a near limitless choice of sizes, in glass of various thicknesses and types – for example, anti-reflective, mirrored and anti-microbial surfaces are available. Customers can also specify whether their touch screen is flat or curved and request special edge profiles, cut outs, holes and slots, as well as screen-printed logos and borders in a variety of colours.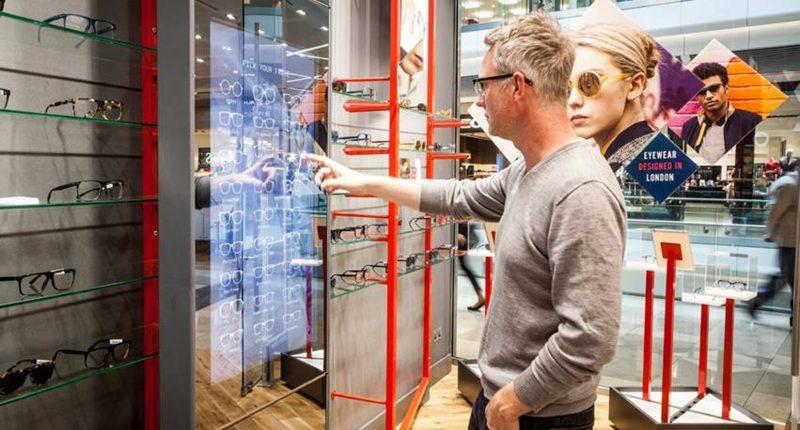 Zytronic touch sensors can be constructed from one, two or even three layers of laminated, toughened glass, up to a total thickness of 20mm or more.
With its unrivaled durability, they provide 24/7 functionality in the most difficult of environments, minimising downtime, reducing maintenance and maximising return on system investment. Its dependability is proven, providing vandal-resistant touch detection that is practically immune to most types of physical, mechanical and chemical abuse.
Model
Description
Size
Thickness
Num. of touches
Customisation
Image
ZYPOS
Standard design touch sensors
7″ – 20.1″
3 mm.
Single / Dual touch
No
ZYBRID
Near limitless range of customisable
designs touch sensors
5″ – 85″
3 / 4 / 6 mm.
Single / Dual touch y Multitouch
Si
ZYFILM
Flexible touch foils designed for temporary or semipermanent
to the rear surface of a rigid transparent surface
15″ – 85″
N.A.
Single / Dual touch y Multitouch
Si
ZYTOUCH
Laminated glass touch sensor designed to provide the highest levels of
protection against a wide range of physical threats
5″ – 85″
Different options
(ex. 2+2, 3+3, 4+4, 3+6…)
Single / Dual touch y Multitouch
Si
Description
Models
Image
ZXY100
Designed to cover the full range
of our touch sensors and support single
touch detection and simple gesture controls
ZXY100 – U-OFF-32 (5″-18″)
ZXY100 – U-OFF-64 (19″-47″)
ZXY100 – U-OFF-128 (+ 47″)
ZXY110
Our innovative single/dual touch
controller featuring improved "noise" immunity
ZXY110 – U-OFF-32 (5″-18″)
ZXY110 – U-OFF-64 (19″-47″)
ZXY500
Feature multi-touch functionality with palm
rejection, higher noise immunity, faster speed of operation
and the ability to offer reduced non-active borders
ZXY500-U-OFF-64-A (5″-20″)
ZXY500-U-OFF-128-A (20″-55″)
ZXY500-U-OFF-256-A (+ 55″)